With the rapid development of 5G, artificial intelligence, and the Internet of Things, electronic products continue to be miniaturized, lightweight and multi-functional, and electronic components are also increasingly integrated. This requires more precise assembly of components and subsequent production processes, and naturally puts forward higher adaptability requirements for electronic material adhesives (glue).
1. Types of adhesives for 5G consumer electronics
So what types of adhesives are there in the field of 5G consumer electronics? Let's take a look:
2. Characteristics of adhesives for 5G consumer electronics
Micro: In areas where mechanical connection and physical connection cannot be reached, electronic glue is fully capable of this challenge. The bonding area can be a few square millimeters, and the bonding gap can be micron level. The filling, sealing and protection of narrow gaps can be perfect. accomplish.
Light: It is different from cumbersome mechanical connections, such as riveting, screwing, and welding, but uses resin-type bonding, which can effectively reduce the weight of the product and make the design more concise, lightweight and practical.
Fast: UV UV bonding can directly achieve high-efficiency curing in a few seconds or even 1 second, which is suitable for a large number of consumer electronic products, and at the same time, the energy consumption is relatively low and the efficiency is high.
Strong: The internal stress of the bonding process is small, and in most cases, the surface is bonded. At the same time, the glue provides a strong bonding effect through the cohesion of the material and the surface adhesion.
Miscellaneous: Metal and metal, plastic and plastic, metal and plastic, all can achieve bonding and fastening, and can also use glue to achieve filling, encapsulation, protection, and fixation.
3. Application of adhesives in subdivision fields
1. Smartphone Adhesive Application
In the assembly of smartphones, the main adhesive application scenarios are lens protective film, lens bonding, fingerprint module bonding, FPC bonding, camera bonding, OLED/LCD bonding, battery bonding, graphite sheet/NFC /Wireless charging module bonding, back cover (battery cover) bonding, back cover decorative parts bonding, etc.
Among them, the main adhesives used for mobile phone motherboards include epoxy adhesives, thermally conductive adhesives, silicone adhesives, spot welding adhesives, UV adhesives, acrylic adhesives, etc.; Acrylic AB adhesives, PUR hot-melt adhesives; adhesives for screens and frames mainly include polyurethane hot-melt adhesives, UV adhesives, reactive hot-melt adhesives, acrylic adhesives, and high-temperature-resistant adhesives.

Smartphone front screen, body, back cover adhesive application
2. Laptop assembly application
In the assembly of notebook computers, the main adhesive application scenarios are camera module shielding, screen bonding, screen buffer bubble surface bonding, frame bonding, display module grounding, panel shading shielding, front frame bonding, decorative panel bonding Connection, module grounding, module bonding, keyboard grounding, keyboard circuit board bonding, thermal pad/gel, foam bonding, fan grounding, back cover grounding, dust net bonding, back cover bonding, etc. .
Among them, the touch screen bonding adhesive mainly uses PUR hot melt adhesive, the back cover bonding mainly uses acrylate structural adhesive, the sub-component bonding mainly uses acrylic structural adhesive or epoxy structural adhesive, and the battery bonding mainly uses two-component adhesive Acrylic structural adhesive, lens/label bonding mainly uses epoxy structural adhesive or cyanoacrylate adhesive, and latch/magnet/hinge mainly uses cyanoacrylate adhesive.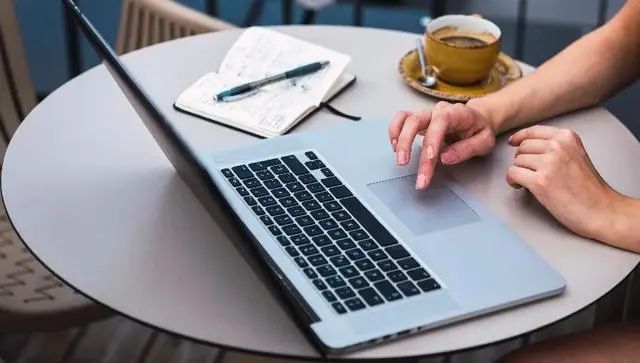 3. AR/VR assembly application
In the assembly of AR/VR equipment, the main adhesive application scenarios are the bonding of woven fabrics and plastic parts, the bonding of lens sheets and plastic sleeves, the bonding of OLED display modules and plastic sleeves, and the bonding of graphite sheets and OLEDs , Plastic shell foam bonding, soft pack battery bonding, battery module Mylar bonding, soft pack battery and metal box bonding, left and right FPC antenna and plastic bracket bonding, etc.
Among them, VR glasses mainly use glue according to different processes: hot vulcanization glue, RTV silicone glue, low-whitening instant glue, PC self-adhesive glue, etc.

VR imaging system, soft pack battery bonding, metal motherboard & plastic front case bonding applications
4. Smart watch assembly application
In the assembly of smart watches, the main adhesive application scenarios are OLED process protective film exhaust, graphite sheet bonding, flex board bonding, front screen bonding, flex board bonding, battery bonding, speaker bonding, network Yarn bonding, magnet bonding, foam bonding, knob bonding, back cover bonding, back cover glass bonding, etc.
Among them, because smart watch structural parts require high adhesion, waterproof, anti-corrosion, sweat resistance, high and low temperature resistance, salt spray resistance, etc., smart watches often use CL-24 solid silicone adhesive nylon glue, CL-26AB liquid silicone adhesive Nylon PC glue, silicone adhesive FPC soft board embedded injection strap special adhesive, etc.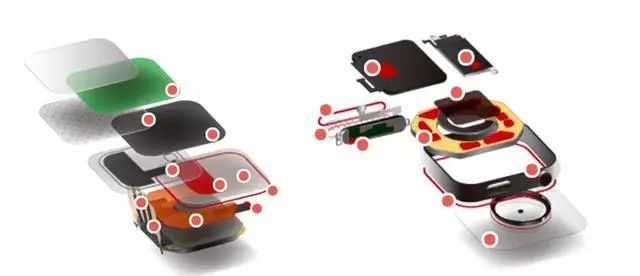 Smart watch front screen, middle frame and back cover adhesive application
5. Smart speaker assembly application
In the assembly of smart speakers, the main adhesive application scenarios are shading and shielding tape, frame bonding, screen soft board bonding, microphone gauze bonding, FPC antenna bonding, shielding foam bonding, speaker foam bonding connection, charging base bonding, back cover foam bonding, base silicone pad bonding, etc.
In speaker equipment, improving sound quality can be achieved by adjusting the flexibility of the adhesive and reducing the vibration effects of the speakers. A suitable adhesive with good flexibility and adhesion can protect the microphone from shock or strong vibrations. The main applied adhesives are hot melt polyurethane, cyanoacrylate and UV cyanoacrylate.

Smart audio screen, body and back cover adhesive application
6. Wireless headset assembly application
In the assembly of wireless earphones, the main adhesive application scenarios include earphone shell bonding, air hole mesh bonding, battery/speaker potting, tail cover fixing and sealing, outer shell bonding, upper cover and inner shell foam bonding, Metal hinge and upper shell and inner shell bonding, inner shell magnet bonding, magnet module bonding, headphone sleeve charging circuit potting, middle shell magnet bonding, battery bonding, motherboard chip packaging, dispensing inside the shell, etc. .
The adhesives used for wireless earphones mainly include epoxy adhesives, instant adhesives and UV adhesives.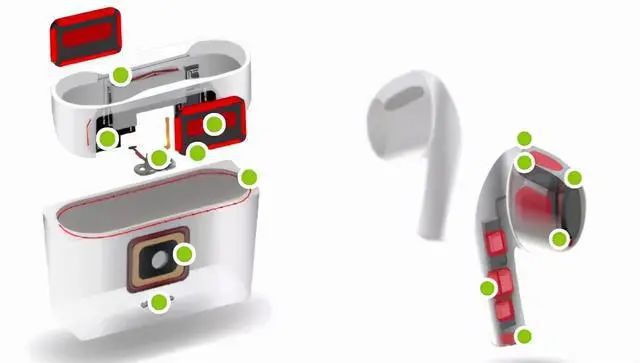 Adhesive application in wireless earphones
Fourth, the market size of adhesives in the field of 5G consumer electronics
In recent years, under the strong support of national policies, China's electronic information industry has continued to develop, the technical level has continued to improve, and the industrial scale has continued to expand. At present, China has become the third largest manufacturer of electronic information products in the world, and the electronics industry has become a pillar industry of the national economy. China's output of major products such as computers, mobile phones, and color TVs ranks among the top in the world, and its status as a major electronics manufacturer has become increasingly prominent. According to the data of Xinsijie Production and Research Center, in 2019, the scale of China's electronic adhesive market has exceeded 10 billion yuan.
The amount of glue used in the electronic and electrical field is about 10 billion. Although the scale is small, the particularity and functionality of its application determine its relatively high added value, and to a large extent reflects the company's research and development capabilities and product quality ceiling. In terms of gross profit margin, under normal circumstances, the gross profit margin of rubber used in the construction field is about 30%, the industrial category reaches 40%, and the electronics field can reach more than 50% (the head companies can be higher).
In the field of electronics, domestic companies mainly focus on potting and sealing of low-end components, while high-end chip packaging, consumer electronics, automotive electronics and PCB boards are mainly dominated by foreign companies such as Henkel, Fuller, Dow, Hitachi, etc. . Since the trade war, Huawei and other companies have been constrained by foreign countries in the use of high-end adhesives, and gradually cultivated domestic companies to become suppliers. Some leading companies have gradually accelerated their entry into the high-end electronics field, and successfully introduced Huawei, ZTE, Xiaomi, oppo, vivo and other companies.
5. The development trend of adhesives in the field of 5G consumer electronics
The continuous high integration, miniaturization, multi-function and high power of electronic products make energy consumption/heat management more and more prominent. These highly integrated components not only have to be firmly mounted on the PCB, but also the heat generated by their work must be dissipated quickly; sometimes, in order to cool down, an additional heat sink is mounted on the surface of the components.
In this case, the thermal conductivity of the glue is particularly important. The thermal conductivity of glue can be understood from two different aspects: removing heat and absorbing heat. For example, the glue that bonds the heat sink should be able to quickly remove the heat; and the thermal conductive glue that protects the NTC temperature sensor should quickly absorb the heat. to the chip. These are actually two aspects of the same problem. Therefore, the biggest problem with thermally conductive adhesives is the contradiction between the high thermal conductivity and the bonding fastness that are constantly pursued; Influence of water rheological properties.
To sum up, the rapid implementation of emerging technologies such as 5G and AR/VR in the field of consumer electronics will bring about innovations in materials and manufacturing processes, and bring more new development opportunities for adhesive and dispensing equipment suppliers. , and as a traditional connection method, the role of adhesives in modern manufacturing is becoming more and more diversified and multi-functional.